You can look at all the accessories in our atelier.
Accessories in your style
VAN THORN wants you to fully express your personality and highlight your individuality.
We know devil is in details, so in order to let you fully express your personality and style, we offer accessories of highest quality handcrafed especially for us. VAN THORN recommends wearing a pocket square, which is why you can choose from over 200 designs of silk, wool and linen pocketsquares. We also have a huge selection of silk, wool or knited ties. If you like wearing bowties we have a choice of over 200 of them and over 300 tie patterns in classic, grenadine and knitted styles. Ties are available in various widths and lengths. For men who like to wear braces we offer silk or elastic braces from two renowned brands Profuomo and A.Leyva. We have both white tuxedo suspenders as well as colorful and patterns.
You can always count on professional advice when choosing a pocket square, tie or bow tie, and choosing a folding pocket square or tie. If you want to view the available products, please select the "Products" button on the left. By choosing a product, you can also buy it online after redirecting to our online store www.eleganckipan.com.pl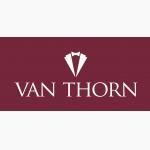 At VAN THORN, we take care of every detail because it affects the overall image, that's why all ties, pocket squares and bowties are handcrafted for us of excellent fabrics, e.g. silk from Como, by proven Italian manufacturers.

PROFUOMO - is an Italian sophistication combined with timeless elegance. Shirts, ties, belts and cufflinks from this brand will surely delight you and allow you to emphasize your personality.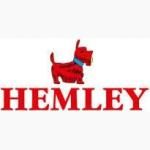 Since 1965, it has been producing excellent quality ties, bowties, pocket squares and cravats. Hemley is a family-run company run by the second generation in German Krefeld and is the last company of this type in the historic silk region.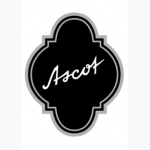 This German brand has been synonymous with the highest quality and class since 1908. It is famous for handcrafted ties and silk and wool pocket squares, which we have the pleasure to offer at VAN THORN. The Ascot brand still belongs to the same family, which cares about the exceptional quality of materials and hand-made production.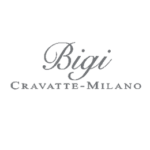 Originating in 1938, the family brand Bigi Cravatte Milano spans 3 generations. Luigi Draghi, with love of style, took up the production of ties and other accessories. Fascination and skills have passed down from generation to generation and to this day products of the highest quality are produced there.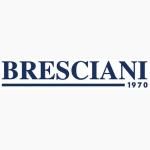 Mario Bresciani started its activity in 1970. After many years of gathering experience, his company has consolidated its global position in the top end quality socks production market. The products are created from the best grade of egiptian cotton, silk, wool or cashmere. Every detail is refined.
A.Leyva started in the 1960's offering belts, accessories and shoes of the highest leather quality. All products are made with the highest care, with unique work style and using the best and most luxurious materials. To make them, we combine exclusive design and respect for craftsman tradition. In other words, each one of our designs is handmade. This brand can be found only in selected boutiques all over the world. We are one of the them and the only one in Poland.